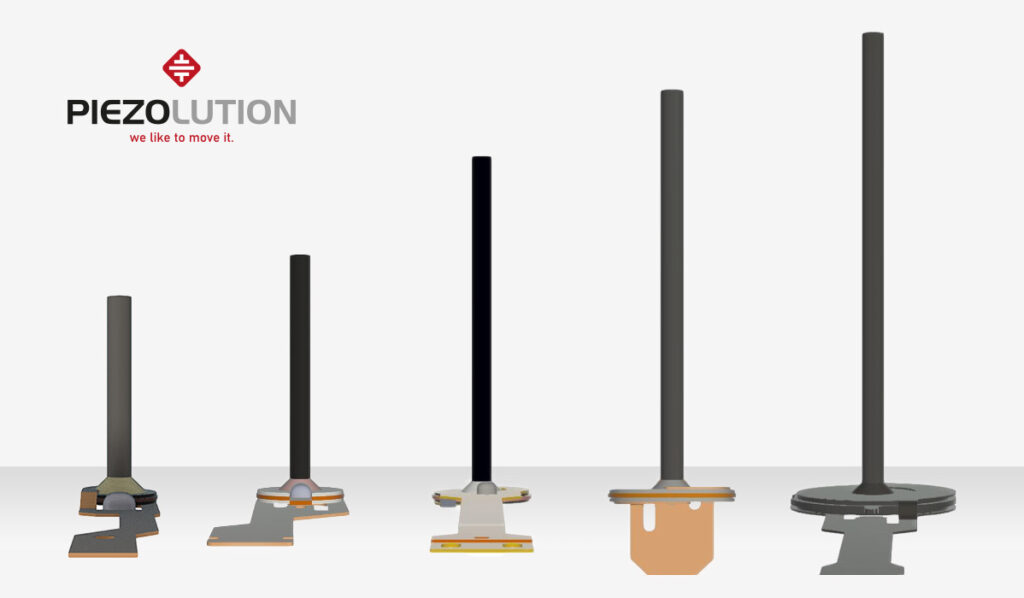 The "reverse piezoelectric effect" transforms electric charge to nanoscale mechanical displacement. In the last three decades it is widely applied in various piezoelectric actuators for nano-/micro- positioning and linear motion.
Especially in the recent years, miscellaneous actuator designs have been developed for rotational and linear drives. These are so-called piezoelectric ultrasonic motors. In this trend, our innovative engineers developed an unique kind of actuator, that uses hard piezoelectric material (high Q and high piezoelectric coefficient d33) and transforms the flexure vibration to thrust force for linear motion. We named these actuators "PZM"s.
Patented piezoelectric ultrasonic motors, quick-responsive, precise and durable.
They are tiny but can achieve high pro-volumn-force in a miniaturized environment, permitting moving part to be positioned accurately. Since they do not require any power when at rest, they feature also in low power consumption. They response in miliseconds and position in sub-micro precision with high repeatability. They are close to noiseless due to high driving frequencies at over hundred thousands Hertz. Furthermore, they cause intrinsically no electro-magnetic interference.
This technology opens up new approaches and drive solutions. The actuators are proved highly efficient in mobile devices such as code readers, lab-on-a-chip devices, micro-pumps, precision optics, life sciences, medical design, bio-technology, microfluidics dispensers and more.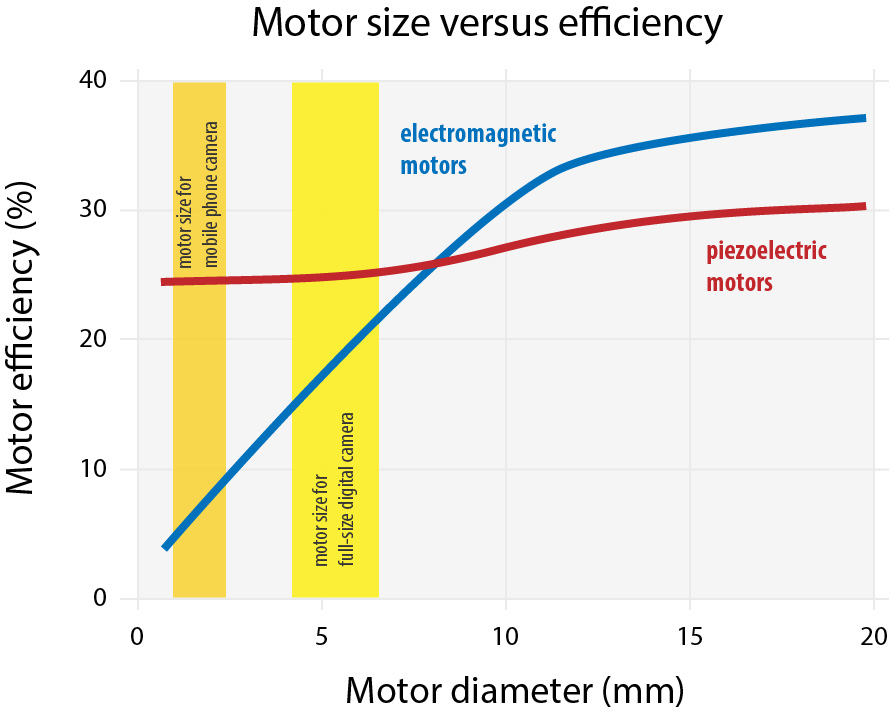 High-efficiency in Miniaturized Environments
| Motor type | Displacement | Generative Force | Response Time |
| --- | --- | --- | --- |
| AC Servo Motor | – | 3 kg·m | 100 msec |
| DC Servo Motor | – | 20 kg·m | 10 msec |
| Stepper Motor | 10 μm | 30 kg | 100 msec |
| Voice Coil Motor | 0.1 μm | 30 kg | 1 msec |
| Piezoelectric Motor | 0.01 μm | 3 kg/mm² | 0.1 msec |
Flexible Stroke,
Sub-micron accuracy
PZM structure has configurable rod lengths to meet flexible needs of stroke. When used with lenses, the high dynamic stability works against pixel shifting in different orientations or slight accelerations. Close-loop position sensing assures microscale accuracy and repeatability.
Design modularity, simple to integrate in automated motion solutions

The piezoelectric ultrasonic motors can be built-up modularly. Sliders (standard V-clamping types or customized), guiding-rods, position sensors, housing and mount can be combined . Matched with the corresponding driver electronics the assembly provides the dynamics required for the short switching times, and motion control terminals.
In this way, you either configurate an existing closed loop package, ready to mount, wire, and run or alternatively just choose the components and develop individual motorized solutions. Depending on load, stroke, accuracy demand, control interface and so forth, you can work out your optimal system design with full support from our engineer team.
Simple Control by Pulse Width Modulation ("PWM")
open loop
adjust frequency, duty rate and voltage settings
select Time/pulse duration
close loop by hall/optical etc. position sensors
+ move to an absolute target position
+ move to a relative target position
+ read the current position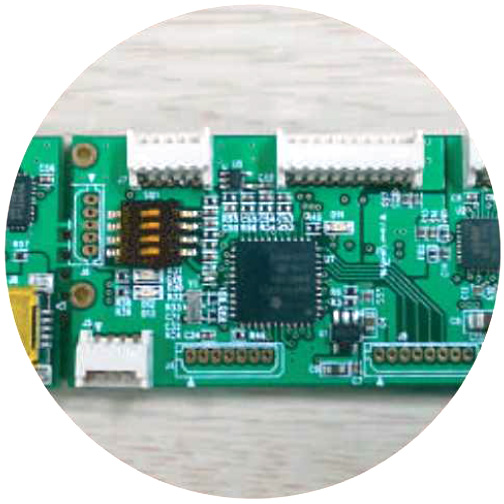 Interface & Protocol
serial port (LVTTL) with V24 ASCII protocol
USB 2.0 Interface with UART
optional controller board with I²C
variants for 2+ motorcontrol available on demand
further interfances & protocols on roadmap
State-of-the-art production line